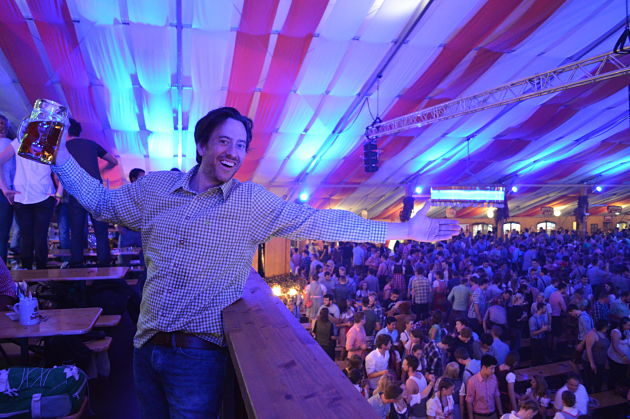 Everybody knows that the capital of the German state of Baden-Wurttemberg, Stuttgart, is a grand city rich in history, palatial architecture, and vivacious viticulture, right?
OK, I'll admit it, it actually took me until just recently to discover all of this.
Ever since visiting Stuttgart though, I've been singing the city's praises to anyone and everyone who will listen and since the people in my neighborhood and at the supermarket are getting a little tired of hearing about it, I figured I would share it with you.
Without further adieu, here are five of the many reasons you should catch a flight to Stuttgart Airport … soon.
'Goldilocks' Size
Upon arriving in Stuttgart, I was immediately struck by how size-wise, the town felt 'just right'. Stuttgart is big enough to have an expansive Metro, bustling shopping streets, and scores of bars and restaurants, but at no point was it overwhelming or stressful – and we arrived at rush hour during a major festival. This came up over and over when talking to locals too, who would tell us how Stuttgart is the kind of city where you can live right in the city center yet still have space to breath.
As a visitor to Stuttgart, this makes getting to know the city a true pleasure.
Vine Views
There is just something romantic about rows and rows of grape vines clinging to the side of a sunny slope. Now usually, you have to wander far from an urban setting to see these sort of scenes, but in Stuttgart, one glance up past the signs of shops and restaurants will make the vines appear. Stuttgart is the only German city to harbor its own vineyards, and many of them reside within the actual city center. The region has had a rich history of wine-making and this proudly continues today, and those in the know go for a glass of Trollinger, the signature wine here, a smooth, sippable, fruity red, superb when served ever-so-slightly chilled.
Automotive Excellence
Two of the world's most exciting automotive brands call Stuttgart home, and in the Mercedes-Benz and Porsche museums respectively, you can learn about the brands' history and get an inside peek at the magic behind the scenes. It is no coincidence that these powerhouses sprung to life in Stuttgart, as its location on the Neckar River was important to their development of worldwide symbols of speed and luxury.
Fantastic Folk Festivals
Home to not one, but two iconic folk and beer festivals, Stuttgart takes a back seat to no German city in the fest department (yes, I am looking at you, Munich).  Founded in 1818, the Cannstatter Volksfest takes place each autumn and is home to dozens of cavernous beer tents filled with revelers eating, drinking, and singing. Outside the tents, rows upon rows of colorful carnival rides and street food stalls await. The atmosphere at the Cannstatter Volksffest is the epitome of festive and after you leave, I promise you will want to come back and do it all again. Luckily, in the Spring each year, you can do just that with the Stuttgart Spring Festival which is the largest spring festival in all of Europe.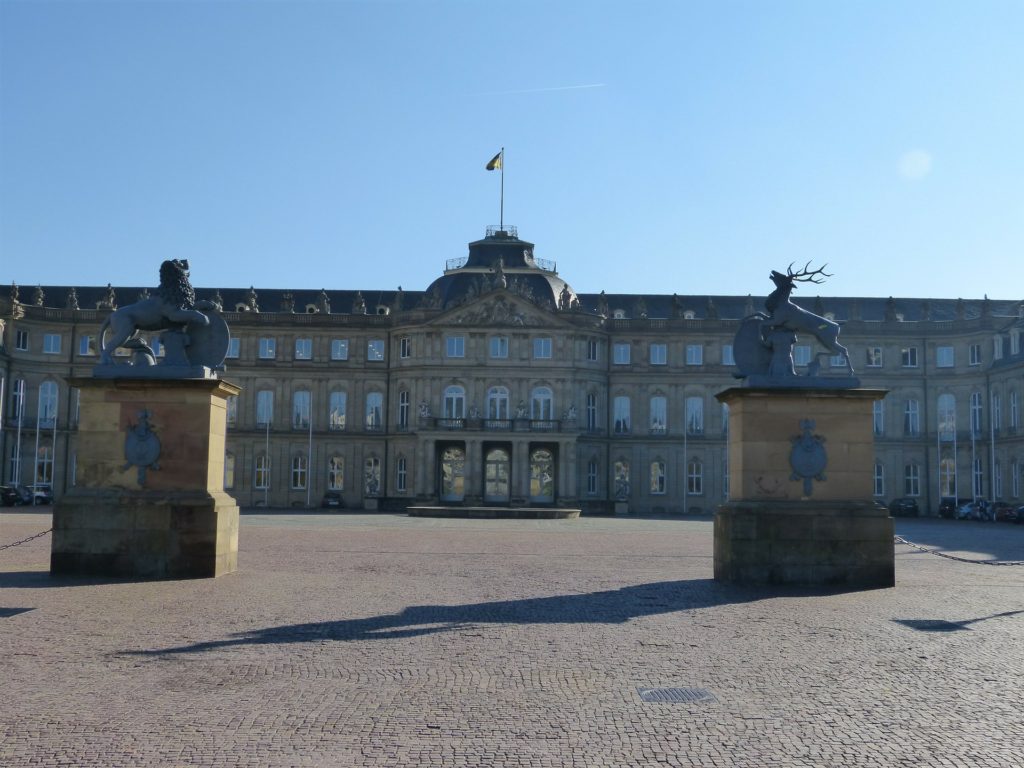 Plentiful Palaces
If you have a soft spot for castles and palaces — and who traveling in Europe doesn't? — Stuttgart has you more than covered. Dozens of gracious palaces and stout castles are located in the city proper or the nearby countryside, making perfect picnic backdrops or fun day trips. The Neues Schloss, right in the middle of town, truly sets the tone for the entire city as its Versailles-inspired design and graceful fountain help form the Schlossplatz, Stuttgart's largest square. The Ludwigsburg Palace, on the other hand, is a jaunt from the city center and reigns over sprawling grounds, featuring graceful gardens and one of the longest palatial facades in Germany.