Like most top-notch tourist draws in the world, before most travelers even arrive in Budapest, they'll typically have a slideshow of iconic images swirling in their mind.
Paramount among the scenes of Budapest is the drop-dead gorgeous Hungarian Parliament building, the regal set of bridges that span the Danube, and naturally, the sight of a bunch of half-naked old dudes playing chess in an outdoor pool.
Oh, it's true, but those guys aren't just hanging out in any old pools, these concrete ponds are proper thermal baths.
Budapest's baths are legendary, with the city's serendipitous spot over hundreds of hot springs to thank. This combination of geology and geography led to the building of a bevy of formal baths centuries ago, and the subsequent proliferation of tales touting their healing powers. These baths have been a huge part of the fabric of the city ever since, and no trip to Budapest is complete without a dip. So, to help you get your feet wet, here is a list of some of the best baths in Budapest, and what they are best suited for.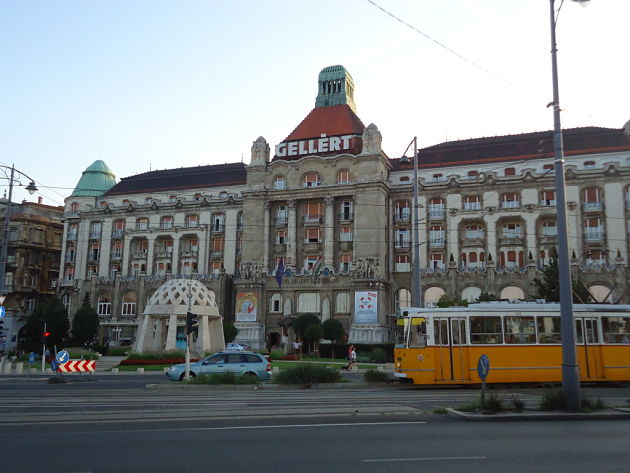 Most Beautiful Bath – Gellért Baths
This is one of the the most famous in town, and it is also the most beautiful bath in Budapest. The Gellért  Baths reside in a palatial Art Nouveau building, and will have you feeling like royalty when you wade into its waters. Grand adornments abound, like pillars, sculptures, and colorful mosaics that lend an air of opulence to the bathing. And that's just inside. Outside, the pools are just as lavish, set amongst gorgeous gardens and even featuring a wave pool in summer.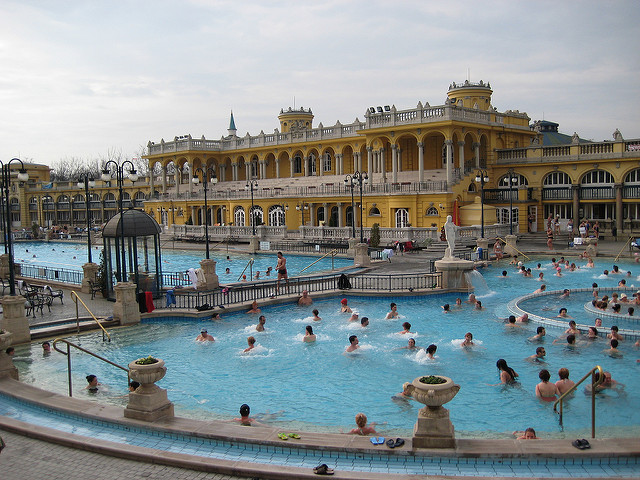 Best Bath For 'Pinch Me, I'm In Budapest' Moments – Széchenyi Baths
This is the biggest bath, the most popular bath, and if you're curious, the one with the iconic chess players. A golden-colored candyland-esque castle inside Budapest's City Park, with its 18 pools, Széchenyi is among the largest thermal pool complexes in Europe. You'll find whirlpools and underwater jets here, and most uniquely, Széchenyi is open all year round, with a steamy wintry bath a truly unique experience.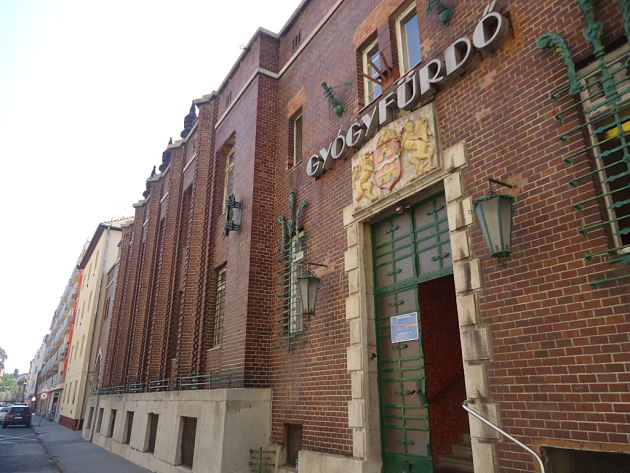 Best 'Off The Beaten Bath' Bath – Dandar Bath
When we were in Budapest, we stumbled across this hidden gem, and it was a true revelation. We only discovered it by walking past, and took a gamble that it would be fun to see what the lesser known spas were like. While it won't win any style points (Gellért took them all, anyway), it is laid back, budget-friendly (about a third of the price of the big boys), and almost exclusively used by locals. I can personally attest, that I had been plagued by a sore shoulder for weeks before I visited Dandar, but walked out without any pain, and years later, it hasn't returned.
Best Historic Bath – Király Bath
This bath feels like a step back in time and a trip to the East combined. Built when Budapest was under Ottoman rule in the 1500s, it maintains its original Turkish architecture (stone walls, arched doorways, and domes) to this day, with the spa's fading glory only serving to add to its appeal. Király isn't the biggest spa in town, but what it lacks in size, it more than makes up for with centuries of character and and soothing waters filled with a unique mix of minerals to help mend the body and massage the soul.
An earlier version of this post first appeared on TravelPulse