Every time I've come to Europe, there has been a place or two that I really wanted to go, but for some reason or another, I just wasn't able to see. Some of these places have been missed on multiple trips now and are now just simply known as 'the ones that got away'.
The ones that got away are a small group of beautiful places in Europe with scenery that looks like it would take your breath away (I wouldn't know) or a monumental historic draw that has lured me to them for years – without actually ever going. Here's to hoping I'll see these beautiful places in Europe soon, and here's to you not repeating my mistake and missing out.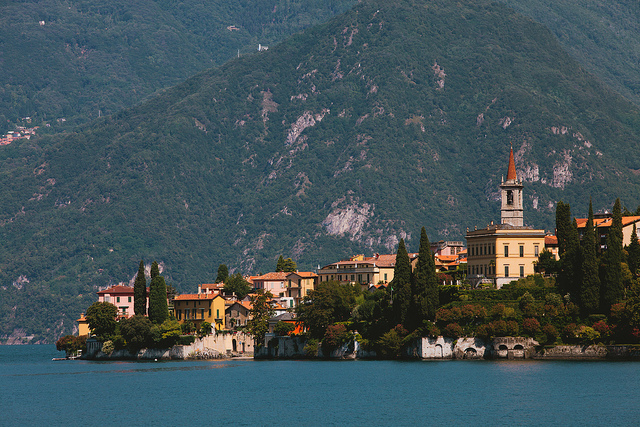 Lake Como, Italy
In addition to eating in Italy, seeing the natural beauty of the country is on everybody's list. Well, ever since seeing Lake Como on a television show called 1000 Place to See Before You Die, I have been desperate to go here. The hosts of the show arrived on Lake Como on a seaplane, and while I highly doubt that will be my arrival method, something about it really struck a chord with me. I have seen brief glimpses of Northern Italy's lakes from trains but never left the train to take in the Cypress trees and blue water with my own eyes. We threw out taking a day trip there when we were in Bologna a couple years ago, but in the end, took a pass. All you really need to know about Lake Como's beauty is that one of the villages that surround it is Bellagio, the inspiration for the iconic Vegas casino.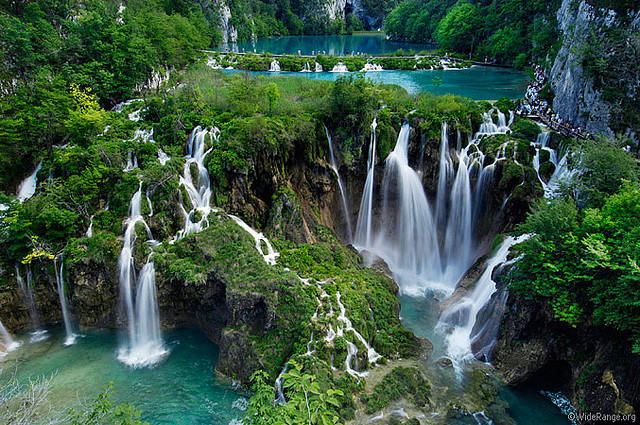 Plitvice Lakes National Park, Croatia
The cascading pearl of Croatian Tourism, I have known of the beauty of Plitvice Lakes before I had the slightest clue about anything else in Croatia. A friend who studied in Croatia in college told me all about this stunning national park full of wooden walkways under waterfalls and when I first arrived in Croatia years later, I was determined to make it to Plitvice Lakes. I was so thoroughly confused by the procedure to get there from Split via bus though, I abandoned the mission and just assumed I would get it next time. Well, I've been to Croatia twice more since that first time, and still somehow have no trips to Plitvice Lakes National Park to show for it.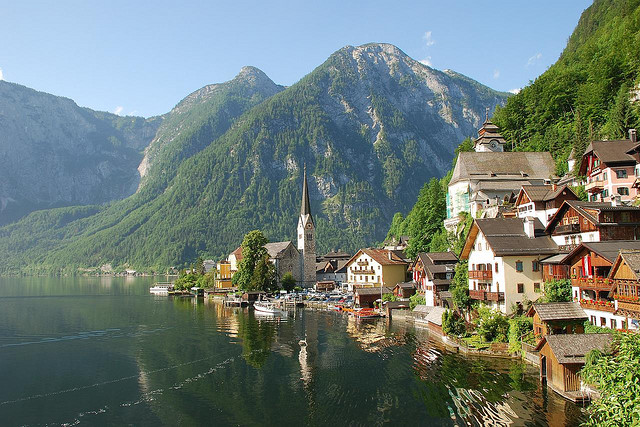 Hallstatt, Austria
I discovered this place through a random travel blog seven years ago and it was one of these places were all it took was one picture for the deal to be sealed. I actually penciled in to visit on my second trip to Europe, but never made it. I still have a piece of paper in my travel scrapbook with the word Hallstatt circled and then subsequently crossed out. Talk about your sad souvenirs, huh? Then, the next year, my friend Chris and I were so close to going to Hallstatt, that we actually Skyped a hotel there to and reserved a room. Amazingly, it still all fell through. I can only imagine how spectacular arriving on the ferry to Hallstatt must be.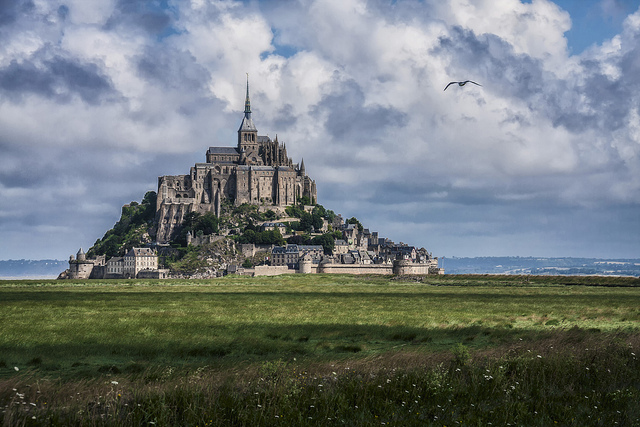 Normandy, France
The legend of the D-Day Invasion has always enthralled me, and I actually consider it a bit of a duty to go to this area of France and pay my respects to the brave men who battled and died there in person. In addition to the World War II history, Normandy is home to Mont St. Michel, the haunting castle which after the Eiffel Tower is France's most visited attraction. I was all scheduled to go on once but then had a bit of a late night out in Paris and subsequently overslept for my train the next morning, but let's not talk about that right now.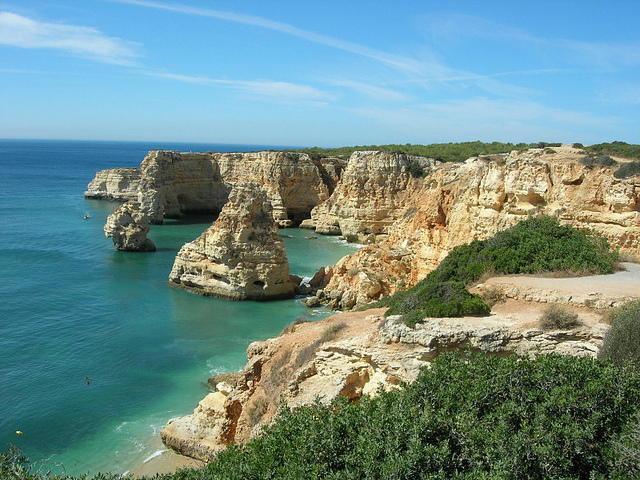 The Algarve, Portugal
This sunny stretch of Southern Portugal is known the world over for its festive atmosphere, great beaches, and cool rock formations. It was penciled into one trip of mine after a friend from college, whose family is from Portugal,  gave me a giddy lowdown about the place. I honestly can't remember why it didn't happen, but I'm sure it was a, um, real good reason.
See you someday, ones that got away. See you someday.