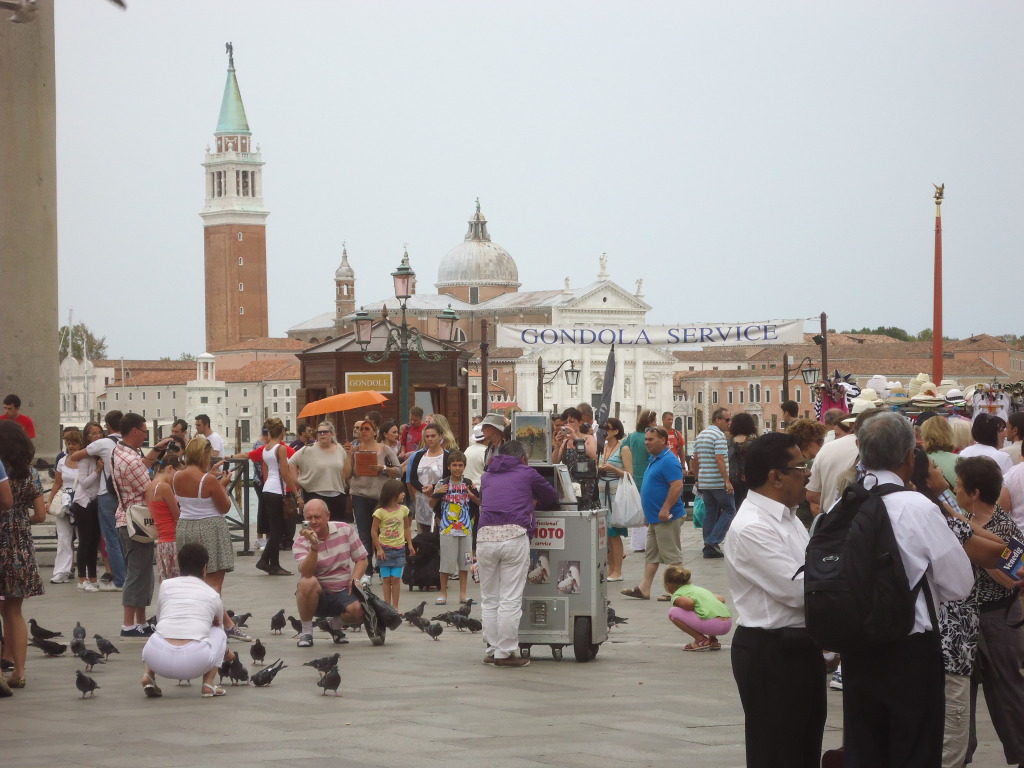 If there is one thing that seemingly everybody on the planet agrees on about Venice, it's that it is an utterly unique place. Yes, this sinking lagoon city festooned with romance is like nowhere else on the planet.
And almost all of us dream about seeing it once. 
If there was another thing that everyone agrees on, it would be that sometimes in Venice, it can feel like everyone on the planet is right there with you. Yes, it gets that packed here, and avoiding crowds in Venice is bound to be high on your to-do list almost immediately after your arrive.
Here are a couple of tips I've come up with over the years on avoiding crowds in Venice that you can use whether you are there for a few nights or just popping in for a few hours on a cruise.
Cancel the Campanile Climb
After St. Mark's Basilica, The Doge's Palace, and the Rialto Bridge, climbing the famous belltower Campanile di San Marco is one of the most popular things to do in Venice. Sadly, the lines here can be suffocating, so instead, hop a short boat ride over to San Giorgio Maggiore Island and scale its nearly identical belltower. The lines will be shorter, the price is cheaper, and the views will include the teal blue of the lagoon and the city of Venice, unlike the view from the Campanile di San Marco, which is mostly just of roofs.
Buy Your Tickets Ahead
Surprisingly, nearly each and every one of the major attractions in town offers the opportunity to buy tickets online in advance, and this really comes in handy when trying to avoid crowds. With your ticket already in hand or on your smartphone, you will be able to skip right by the lines outside and get on with your sightseeing.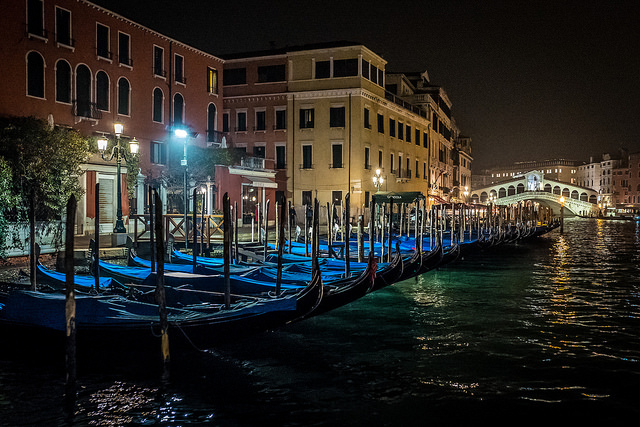 Nightseeing
One of the best things to do on any trip is to just simply walk the streets, getting to know a place better with each and every step. And guess what? You don't need daylight, open businesses, or for loads of other people to be hanging around for this to be a memorable experience.
That's why I love to go 'nightseeing' anywhere I go, and when in Venice, I completely recommend taking a walk in Venice late in the evening – around midnight or so (and yes, you can stay up that late, because you're on vacation). The city is absolutely magical at this hour, with not much more than hauntingly empty plazas, twinkling latticed lightposts, chiming church bells, lapping water and bobbing gondolas resting after a long day of work to keep you company.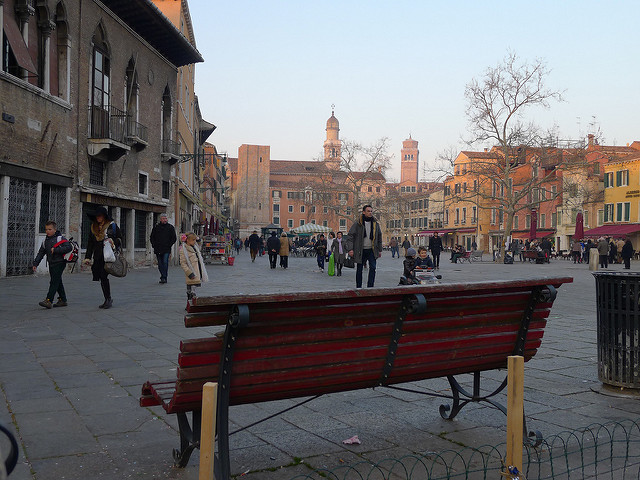 Camp Out at Campo Santa Margherita
Venice has plenty of plazas teeming with travellers, but this one hidden away by the university remains relatively serene and tourist free day and night. Campo Santa Margherita is a great place to relax during the day and catch your breath on a bench, and a fine place to join the locals for an al fresco drink at night.
Oh, and it also just happens to be home to arguably the best pizza joint in town: Pizza al Volo (address: Campo Santa Margherita 2944). They serve up big, budget-friendly slices with both traditional toppings (think ham and mushroom, zucchini, or plain cheese) and adventurous ones like sliced hot dogs and french fries (trust me, it's better than it sounds).  
An earlier version of this post appeared on TravelPulse